FeverWarn Model FW-1100A3 OPX Self-Service Infrared Thermometer Non-Contact Fist/Wrist/Hand Scanner with Onboard Data Storage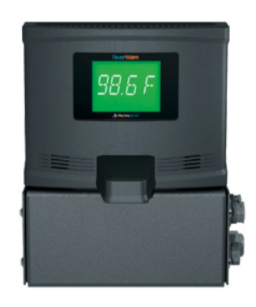 FeverWarn Model FW-1100A3 OPX Self-Service Infrared Thermometer Non-Contact Fist/Wrist/Hand Scanner with Onboard Data Storage
FeverWarn Model FW-1100A OPX Self-Service Infrared Thermometer Non-Contact Fist/Wrist/Hand Scanner with Onboard Data Storage
How long does it take to setup?
The device takes about 15minutes to set up and even novice I.T. usersfind the task straight forward and simple. We can even set up a support tech to walk you through the process if you like.
Can I use this device outside?
We do not recommend the device for outdoor use at this time. U.V light, low/high ambient temps and moisture are all enemies of infrared temperature reading devices and these constraints are present in all infrared temperature screening devices. However, we are striving to eliminate those limitation and hope to offer an outdoor FeverWarn model in the near future.
Can I record an employee's temperatures and retain that data?
Yes, the FeverWarn can integrate into preexisting security systems and utilizing the employees key fob or access control cards to track their temperature screens. By combining a QR scanner, RFID reader or bar code reader; the FeverWarn offers a complete bundle package that seamlessly works with the access control systems you already have in place.
how long will it take to get a unit?
Most orders ship in approx. 3-5 business days. Our productions and technical support are both based out of Baltimore, MD. We are a 100% USA made product with USA sourced parts.
How long has the product been on the market?
The FeverWarn was release in March of 2020, however MachineSense has been in the temperature screening game for the last 7 years. MachineSense developed power analyzers for our parent company Novatec to be utilized in their plastic processing equipment. These power analyzer's monitor vibration, sound, voltage and temperature. We have taken this technology and experience and molded it into the FeverWarn.
Is the device contactless?
The FeverWarn is 100% contactless and 100% fully automated. Once you set your device up you can allow it to carry out all phases of your temperature monitoring for you. Whether it is screening individuals, monitoring entrances in real time or retaining data for liability reasons; the FeverWarn has you covered.
Does the device need to be calibrated?
The device comes calibrated from the factory and will work right out of the box. The Device can be manually calibrated and as long as the device has internet connection it can also be remotely calibrated. We recommend that our customers call our tech support at least once a month to perform a remote calibration free of charge.