A&D-FX-2000i Top Loader Precision Balance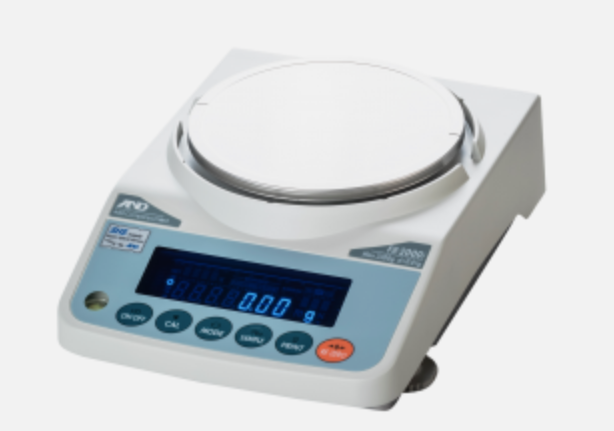 A&D-FX-2000i Top Loader Precision Balance

A&D-FX-2000i Top Loader Precision Balance
-Capacity: 2,200g x 0.01g
-Repeatability: 0.01g
-Linearity: +-0.02g
-Stabilization time: Approx. 1 second
-External dimensions: 193 (W) x 262.5 (D) x 84.5 (H) mm
-Net weight: Approx. 2.5kg

A&D's FX-i Series entry-level precision balance is a full-featured 0.01g to 1mg resolution balance at a very affordable price. The patented Compact Super Hybrid Sensor is at the heart of this unit and provides fast, one-second weighing response time.
The FX-i also contains a specially designed internal shock absorber that offers protection from the adverse effects of vertical or transverse overloading. Legal-for-trade models (NTEP and Measurement Canada) are also available.

A&D has applied its expertise in the design of waterproof scales to develop the world's first IP-65 rated 1 mg resolution balance. It is dust-tight and can even be sprayed with water. Think of it as an "accident-proof" balance suitable for use in environments that can render other balances inoperable.